Edit Your Novel Bootcamp (Jan. 2017)
We'll be teaching a 30-day writing challenge course on editing your novel.
In this intensive bootcamp course, you will read and edit your novel in four passes.
By the time you have completed this EDIT YOUR NOVEL bootcamp, you will have an edited book that you can present to your critique partners, beta readers, or an agent or editor.
If you know you're ready to dive in, then Yay! Welcome!
Click here to register. Or click the button below.
More Editing Classes! Because editing your novel takes time and there's lots to learn — Writing is Rewriting! — and because our students asked, this year we will be teaching two more editing courses, one on deepening your connection with your readers in "Beyond the Five Senses" (Feb. 2017) and the other in making sure your structure, pacing, and emotional contours work, "Novel Structure for Emotional Impact" (Mar. 2017). More on this courses below. You will have a chance to purchase each class separately or as a bundle (at a bundle price.)
If you want to learn more about this course, read on!
Early Bird Bonuses
Sign up by Dec. 16th to take advantage of these bonuses valued at over $200.
Bonus #1: Handbook on Editing
1. How to Beat the Critique: The Aspiring Author's Guide to Prepare Your First Novel for a Dynamite Critique (Handbook and Guide) by Carol Malone (Author, Editor and Writing Coach in Training) (PDF format)
Award-winning author of a romance in the acclaimed Fight Card series, Carol Malone has written over 30 articles for Writer's Fun Zone, and has been in training as a coach and editor with Beth Barany for over a year. She's accumulated over 75 hours of hands-on training, and has years of experience both having her work critiqued and critiquing others. She believes in being prepared, having fun, and nurturing the muse with crafts, singing, and watching dance-and-singing reality shows.
This guide is only available to students of Barany School of Fiction and not available anywhere else.
Bonus #2: Book by Editors on the Fatal Flaws in Fiction
2. 5 Editors Tackle the 12 Fatal Flaws of Fiction Writing by C.S. Lakin
C.S. Lakin, or Susanne Lakin, is the author of sixteen novels and five writing craft books. Her award-winning blog Live Write Thrive gives tips and writing instruction for both fiction and nonfiction writers, and her Writer's Toolbox series gives fiction writers everything they need to know to create compelling, solid stories.
This book features more than sixty detailed Before and After examples of flawed and corrected passages to help authors learn to spot flaws in their writing.
Bonus #3: A Video Critique & Edit of One-Page of Your Manuscript
A hit in Beth's classes, Beth will edit a two pages of your work (nor more than 500 words) and video it — just for you. She will talk out what choices she's making and why. One of the important things to learn when you edit your work is how to see your work in a new light and to learn what to look for: what needs changing and why. Beth can edit your sentence structure, character motivation, point out ways to strengthen your word choice, and anything else that she notices. This bonus is valued at $125.

Sign up by Dec. 10th to take advantage of these bonuses valued at over $200.

Recap: If you sign up by December 10th, you get these 3 bonuses:

The Aspiring Author's Guide to Prepare Your First Novel for a Dynamite Critique (Handbook and Guide) by Carol Malone
5 Editors Tackle the 12 Fatal Flaws of Fiction Writing by C.S. Lakin
A Detailed Critique by an Experienced Author and Editor

This bootcamp is for:
Beginning writers who have completed a genre novel and want the support of a group and guidance of a class structure while they edit their own book.
Experienced authors who need the rigor of structure to polish their books, so they can deliver it to an agent, editor, or their beta readers.

"Beth & Ezra are inspiring and amazing coaches.  They are able to "zoom in" on an individual writer's blocks, at the same time providing a group process that allows everyone in their classes to benefit.  Beth's ability to support and gently challenge her authors is wonderful and led me–as I'm sure it has led many others–to uncover layers of character motivation that I had not been aware of in my novel.  I highly recommend Beth & Ezra's coaching workshops!"

— Rachael Pruitt

Here's how we'll focus the course:
Week 1: Assessment
We ask you to assess your writing and we provide guidance and checklists to help you do so.
Week 2: Focus on Plot, Pacing, and Story Structure
We will guide you through making sure your story moves at a good pace, your scenes work, and that your story structure works for your genre.
Week 3: Focus on Characters and Emotions
We will help you make sure your characters are consistent, their motivations are clear, well-founded, and fit their goals and the genre, and that the right amount of backstory is revealed at the right moment.
Week 4: Focus on Word Choice, Grammar, Punctuation, and Story Metaphor
We will help you uncover your overused words, suggest fixes, and help you train your eye for easy-to-miss and common grammatical and punctuation errors.

"I really loved the videos and wish there were more of them! You guys played off so well against each other and delivered such amazing writing nuggets – more of that! And I loved the one-on-one action feel, the way you always responded to everything people posted on the lessons. I thought this was an amazing course."

— Margay Leah Justice, novelist
This bootcamp is right for you if:
You have a manuscript that you can approach with a clear head and heart.
You really want to create an editing system that works for you.
You're eager to get a manuscript edited.

"In my one-on-one sessions with Beth, the vigorous review of my manuscript along with the masterful feedback has made me feel like I am in an MFA program. The welcoming and approachable style of both Beth and Ezra Barany leave you heartened and motivated." — Hugh Tipping, Fantasy Author

What to do about overwhelm and confusion about the editing process?
We get it. Ezra and I have edited lots and lots of novels — each others', our own, and many of our clients. Editing can feel daunting, but it doesn't have to.
We have been where you've been and found ways to make friends with the process, as well with all the feelings of doubt and confusion that arise. We'll be with you every step of the way.
What you need is the mindset that you can find a way through this process; that you can make editing your own, and that you can face the difficult emotions and have compassion for yourself.
We all get overwhelmed by the process, then we take a deep breath and take things one step at a time. We will help you with each step. And we walk our talk — both of us will be editing novels alongside you. We're right there in the trenches with you. You are not alone. We can do this together!

Dive In!
This level comes with all the learning modules and the four weekly calls.
Private Facebook group for January 2017 (or, Twitter #30DAYWC) to continue the support, accountability, and tailored guidance.
Four live Teaching/Coaching calls: Tuesdays at 5:30pm Pacific/8:30pm Eastern on our Zoom channel for spot checks, motivation, writing tips during your busy life, real-life hands-on edits, and cheers on every step you take. Calls are 90-120 minutes long.
Investment: $179
Yes, I'm ready to join "Edit Your Novel: Dive In" level: $179 (If you have a discount code, be sure to enter it at check out.)
 **Registration closes Wednesday, December 28, 9pm Pacific**
---
Because we want you to feel supported this this class, you will also get as part of the course:
A report on how to run your how critique group
A tutorial on how to craft powerful sentences
A tutorial on how to get beta readers

More About Who This Course Is For
— This course is for motivated writers who want the added support of experienced teachers and mentors, who are also novelists: Ezra Barany and I, Beth Barany. Yep, we're married, and actually met at a fiction writing group 18+ years ago.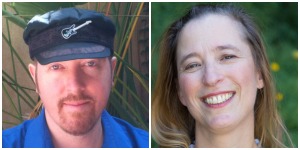 Why We Are Offering This Course
We are offering this course because, one, our students requested it!, and two, it's a challenge we're up for, since we have edited over four dozen manuscripts between us. We have the experience, and we want to pass on our knowledge to you.

What This Course Is Not
We won't edit your book in this course, but teach you how.
This is not a peer-critique group, though you may find peers to trade manuscripts.
We are not the arbiters of what your book needs to be; you are, and we have strategies to help you determine what's best for your book.
We can't tell you when your book is complete, but as mentioned above, we have strategies to help you determine that.

About the Instructors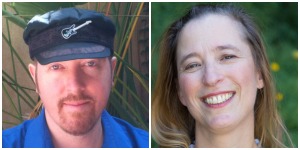 Beth and Ezra Barany are award-winning, best-selling novelists, who have worked with over 100 authors to help them get their books written and published.
Happily married for over 16 years, we're passionate about writing, story telling, and guiding authors to achieve your dreams.
Together we have written and published 18 books, 8 short stories, plus 3 audio books. Together and separately, we have taught thousands of students over the years, in both the public and private sector, including overseas in Paris, France. We both teach (and in Beth's case, coach) and are working on writing and publishing our novels.
Why work with Beth and Ezra:
Beth has written and published 5 novellas, 3 novels, several collections of the romance novellas, a short story, and a novel prequel in the last few years. She also has more books coming out in 2017.
Beth has used this process successfully to edit each of her 5 novellas and 5 novels (some are still unpublished.)
Beth has taught these tools to other authors and has seen how effective they are.

Ezra has written and edited 5 novels and hundreds of short stories.
He successfully uses the techniques that we teach.
Ezra has published 2 thrillers and is editing the third in his series during this course.
He written and published 14 stories under a pen name, too.
Why We Really Want You in this Course
Ezra and I want to support authors who want support, know they learn best in small, hands-on learning environments, and who want to have a career as novelists. If that's you, we really want you in our course.

FAQ
Can I upgrade from one level to the next once the course has started?
Yes! Once the course has started, you can upgrade to the next level. We will be sending you information on how to do that.
What is your refund policy?
Due to the nature of committing to your writing, there is no refund for the course.
Can I access the live webinars and calls after they occur?
Yes, you have unlimited lifetime access to all the calls and any course material created for this class.
What if I haven't finished my novel but I have a good portion completed? 
If you can edit your work with a clear mind as I describe above, then you're welcome to join our class.
Do you have any recommended reading for this class?
We do! Recommended, but not required. We will be referencing some of these books in class.
5 Editors Tackle the 12 Fatal Flaws of Fiction Writing by C.S. Lakin
The Story Grid: What Good Editors Know by Shawn Coyne

Ready to Sign up?
If you're ready to sign up, click here to register for the January class.

Questions?
If you still have questions for us, just contact us via email, and we'll be happy to answer your questions.